Our Team
Located within the estate of exclusive The edge villas and built around a stunning glass bottom lagoon set to redefine the concept of the infinity pool, oneeighty° is a celebration of sophisticated beach culture 162 m above the Indian Ocean. An extensive VIP deck, VIP rooftop lounge, sand lounge and enclosed bar & restaurant, all overlooking the most breathtaking panorama imaginable. By day, a menu that reads like a playful ode to classic beachside food.

our dedicated team of Chefs, Service Stars and Bar Stars are always ready to welcome you to their life on The edge.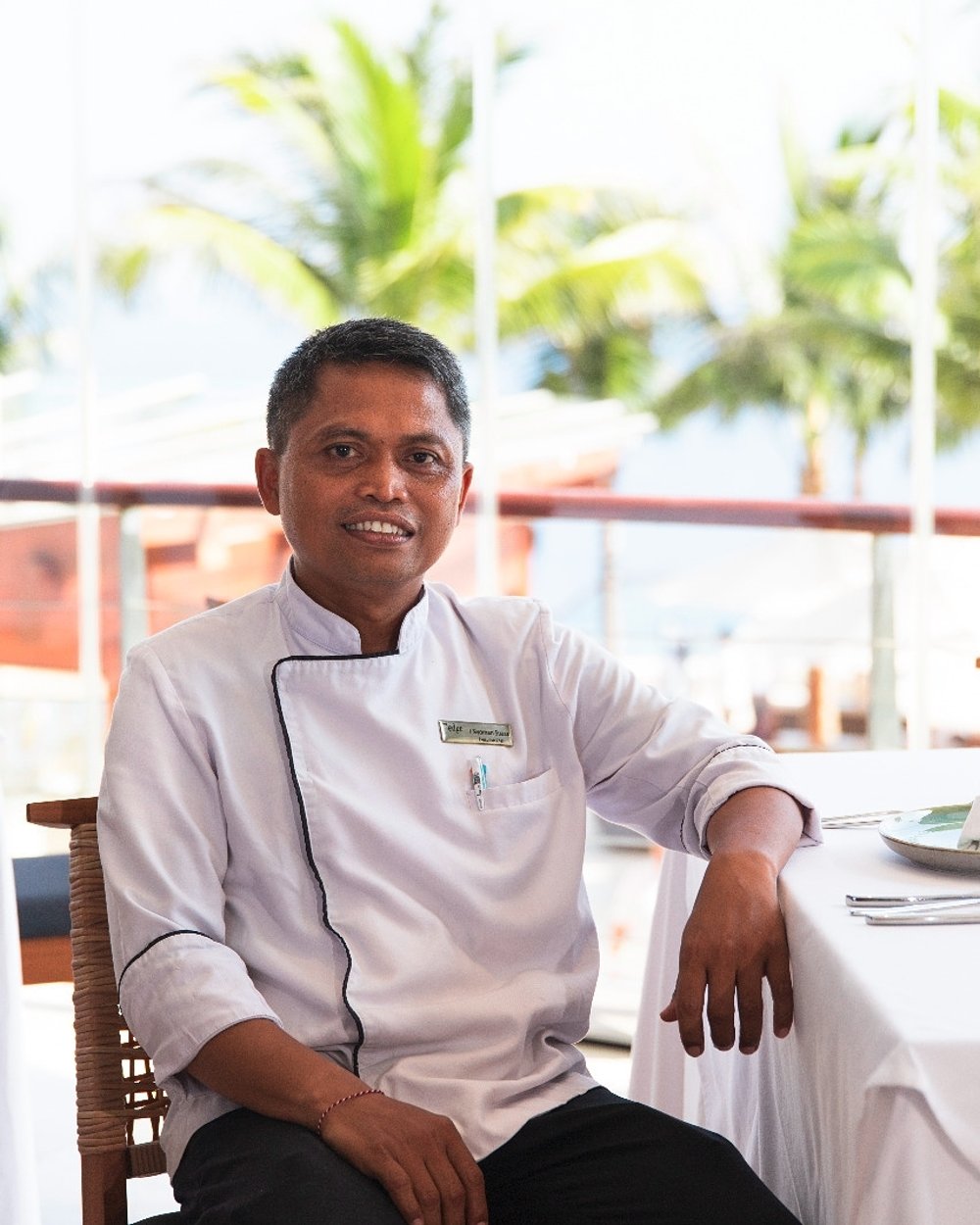 Chef Nyoman Suasa
renowned Balinese Executive Chef Nyoman Suasa, previously Sous Chef at The Beverley Wilshire on Rodeo Drive, Los Angeles. and a culinary mind behind the opening of Seminyak' s renowned Bambu Restaurant, Chef Suasa has long been at the vanguard of 'New Indonesian' cuisine with clever presentation and masterful technique..


Nyoman Suwinda
Food and Beverage manager

Wine connoisseurs will love the award-winning wine list, presented by The edge's Food & Beverage Manager and 2016 Best Sommelier Bali, Nyoman Suwinda Yasa. The collection is housed across two purpose-built cellars with a total capacity of over 2,000 bottles, and pays homage to the big names of France & Italy, as well as giving a voice to some lesser known labels from the new world.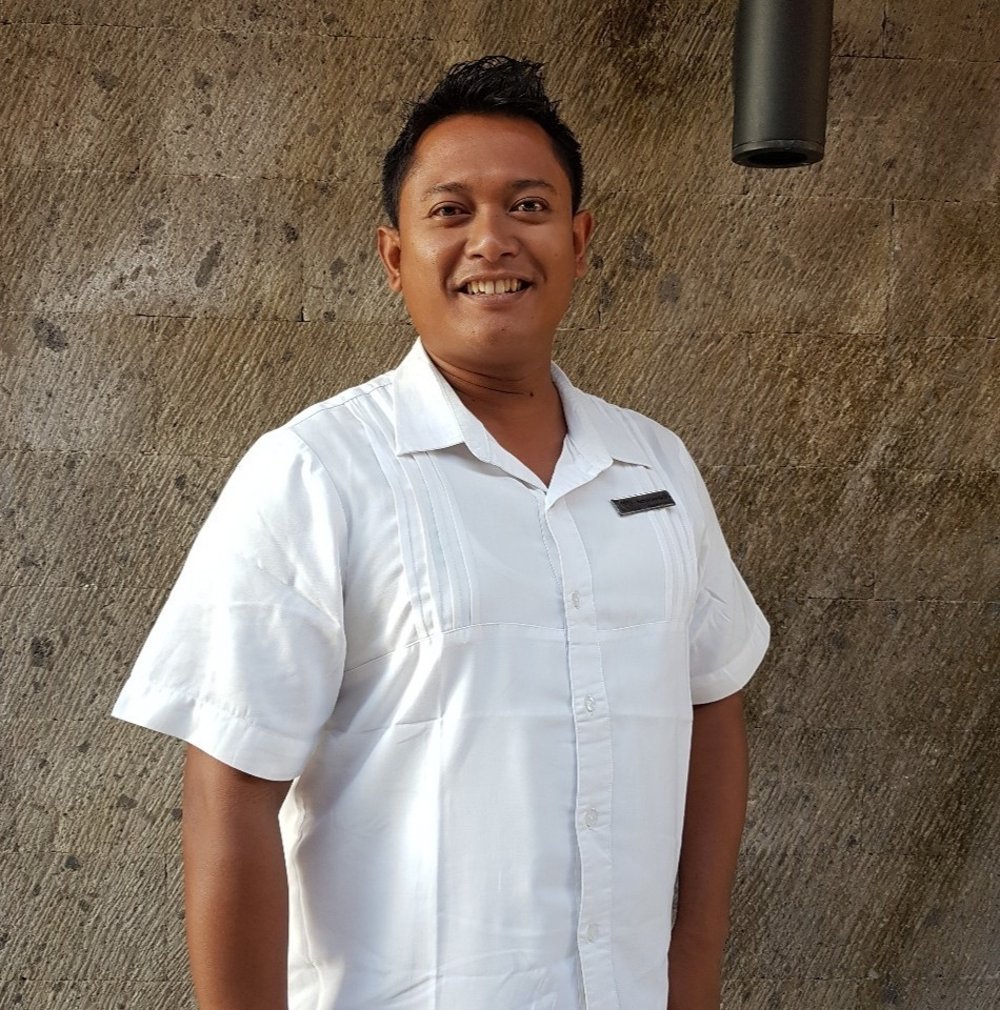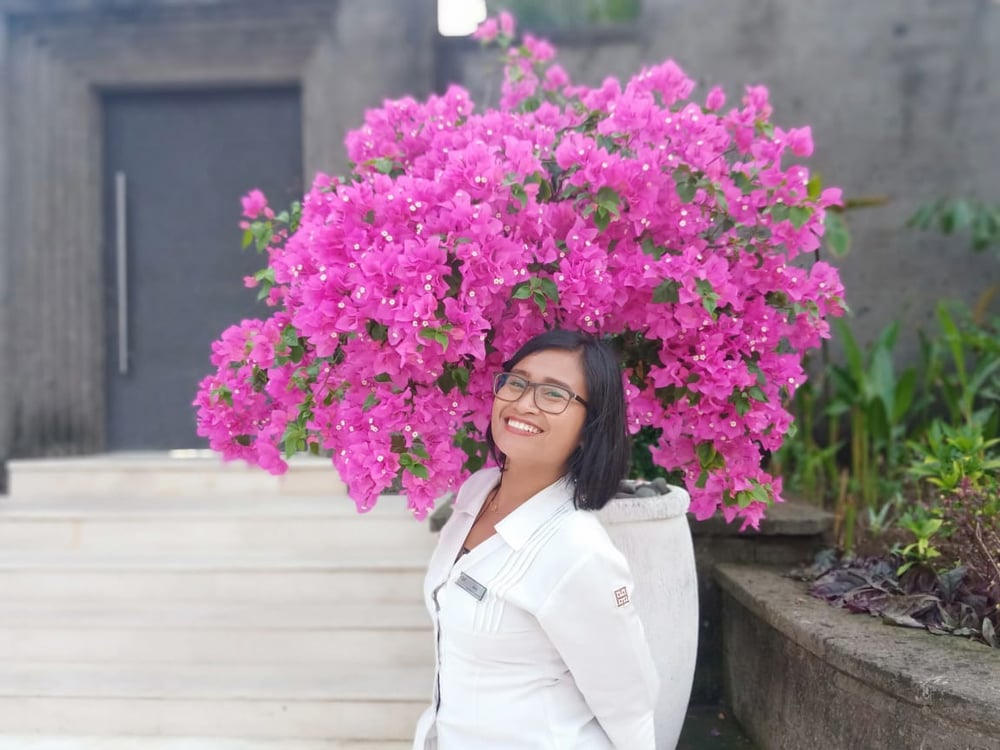 Anys Sutarmi
Marketing and Communications Supervisor

Committed to ensuring all of our guests have an impeccable experience at The edge, Anys is the perfect person to ensure that you have a memorable experience at The edge. Anys handles all of one-eightys social media accounts and personally assists our collaborating partners. For any marketing needs please e-mail [email protected].